Welcome To Cool River Massage Therapy
Cool River Massage Therapy at Flow Yoga, Port Richey Florida.
Located at 7711 Grand Blvd, Port Richey, FL 34668. Since 2009. Find us next to our neighbor's on the river at "The Nauti-Oar".  
Specializing in Therapeutic,  Deep Tissue Massage, sports & Couples Massage.
Open daytime hours, for therapeutic massage, by appointment only. Early evening hours available Monday and Wednesday. Closed Tuesday and Friday, but open on weekends, both Saturday and Sunday. Easily check my availability and book yourself or a loved one a mini therapeutic vacation. 
Convenient online appointment booking & easy online printable

gift certificates

available 24 hours a day, very day.
To maintain excellent quality, sessions are limited to 4-5 clients per day. Once that number is reached, no more availability will show for that day. Thank you for choosing Cool River Massage at Flow!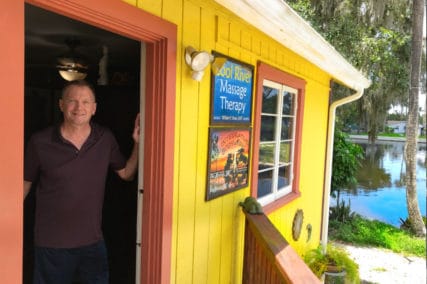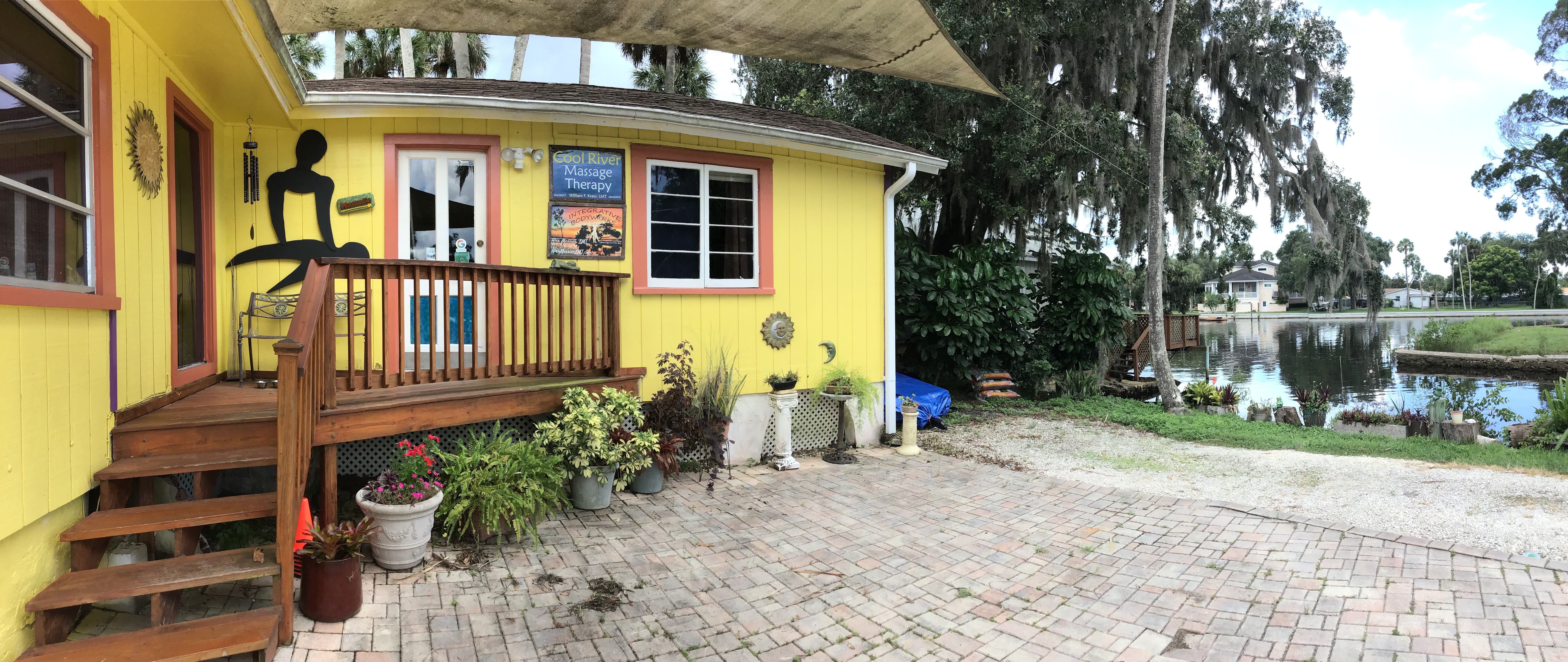 William (Bill) Kraus, Florida Licensed massage therapist.
In Florida since since 2009. Learned Massage at Healing Hands Institute for Massage Therapy in Westwood, NJ beginning in 2006. Became licensed in New York State in 2008, before moving to Florida in 2009. Now I have been doing massage here in Port Richey for the past 15 years.
Deep Tissue Massage
Therapist applies firm deep pressure for knots, trigger points, adhesion, and other muscular dysfunctions.
30 Minutes $40
60 Minutes $75
90 Minutes $110
2 Hours $140
Repetitive daily activities tend to cause all kinds of chronic muscular problems. Poor posture, tendonitis, back pain, sciatica, TMJ, joint problems, and more.
Experience some powerful relief from your muscle aches and pains with some  deep tissue massage at Cool River  Massage Port Richey FL.
Book your session today and discover the incredible benefits of deep tissue massage.
Deep Tissue can sometimes be somewhat uncomfortable, but your therapist will always work within your tolerance.
60 Minutes
$75 per person
We are excited to now offer couples massage allowing two people to come in for massage together. One room, two tables, and two therapists.
This service need to be set up by phone or text, online booking for this is not available due to coordination of two separate therapists.
Please choose a team, there is Bill with Alex (two male therapist's) and Bill with Laura (1 male, 1 female therapist).
Please schedule in advance!
Choose a massage team:
Bill and Alex call or text
Alex Messier (727)-314-3636
Bill and Laura call or text Laura Robbins (727)-389-4066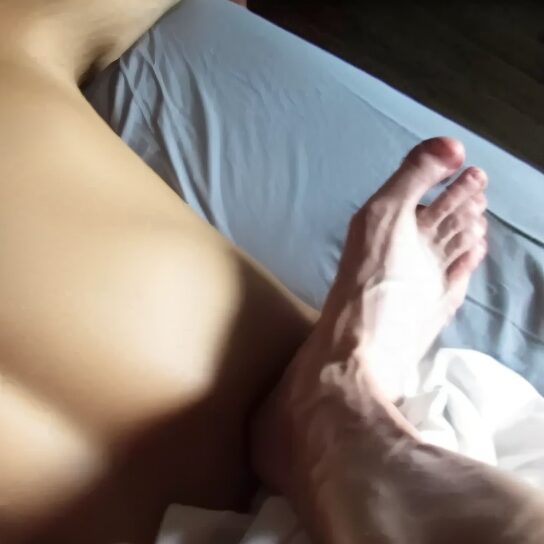 Ashiatsu Deep Tissue massage
30 Minutes $40
60 Minutes $75
90 Minutes $110
You have to try the Ashiatsu! This is a massage technique using feet and heels in addition to hands for the massage work. This may sound unusual, but read the reviews! Clients love it!
Experience the ultimate in deep tissue massage! Using the foot as a tool allows the massage therapsit toapply the most possible pressure by harnessing up to thier full body weight.  
This unique technique combines the use of heels and foot pressure to provide a deeply relaxing and therapeutic massage experience. The pressure is very deep but broad, less intensly concentrated pressure than fingers, knuckles, or elbows. This can be worked into any massage sessionat no additional cost. 
Enhance your athletic performance with an invigorating and tailored sports massage.  Designed specifically for athletes and aspiring athletes, sports massage offers a dynamic and energizing experience.  
There is no exact technique called sports massage. It tends to be a variety of techniques based on individual needs, very often more fast paced and vigorous than a typical massage session.
During a session you can expect some deep tissue, traction, jostling, vibration, cross fiber friction, assisted stretching, and use of heat or cold therapy. This type of massage can be done fully clothed if desired or as usual on the table.
Help you game with a sports massage!
These techniques may be added to any massage buy request at no additional charge. 
30 Minute Back & Neck Massage
30 Minutes $40
Just need a quick tune up to keep your day going? Here it is.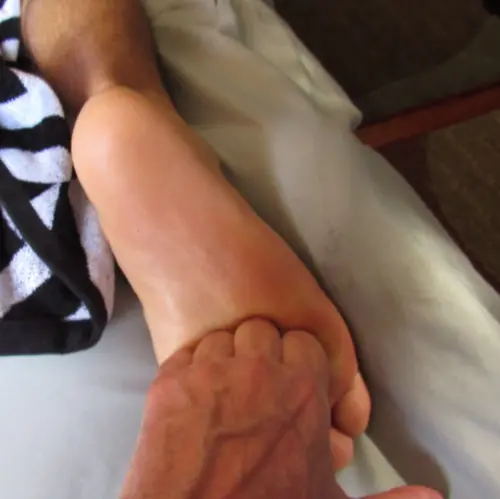 Therapeutic Foot Massage 30 Minutes $40
Rediscover the joy of pain-free feet with a soothing foot massage based in reflexology. 
Human feet consist of an intricate network of 26 bones and a whopping 33 muscles.
Studies have shown that each heel strike produces a force that is equal to 3 – 4 times your bodyweight. For a 150 pound runner, this means that each heel strike will generate approximately 600 pounds of pressure. Over the course of a 5 mile run, this adds up to over 1300 tonnes of pressure! It's no wonder they often ache and tire. 
Let me help bring those aching feet back to feeling as good as they can get. This session is done fully clothed on the table, with just lower legs and bare feet exposed. 
Client Reviews From Google
Carla Willis
November 13, 2023.
We were on our anniversary vacation recently and decided to get massages at last minute before going home! Bill was thrilled to help us out. It was an incredible experience. The deep tissue massage really helped me get rid of some chronic pain I had been having for a long time. Thank you to Bill and his helper.
Spent 26 years as a physical therapist, so I feel qualified to be able to identify a good massage therapist. Have been going to Bill for 8 years and he is the best! Highly trained and highly skilled. He instinctively knows what areas need the most work and how to treat them. Also, studio is a very peaceful setting on the Cotee River.
Luanna Albrecht
August 7, 2023.
Excellent massage, calming, peaceful music, was one of the best massages I have had. Neat atmosphere tucked back on the river. Can't wait to go back
Kim Gierlach
June 27, 2023.
Best massage I've ever had, and I've had 100s. Definitely targeted my problem area's. He helped my pain so much. I will definitely go back
Lauren Keen Aumond
May 4, 2023.
My husband and I have been twice. The first time was great. The second time it kind of felt like he was going through the motions and maybe didn't want to be there. Not sure if we'll go back.
I booked a 75 minute massage with Bill when I was feeling tight & stressed. & I am still feeling the benefits of it weeks later. Definitely looking forward to another massage at this quiet/cozy gem.
Valerie Mcintire
May 22, 2022.
AMAZING!!!! Just amazing! I will be going back with out a doubt. He was even very careful with my lower back pain and patience with me having to readjust several time. 5 stars isn't enough. Oh yeah and I only has $12 cash in my purse for a tip but he was definitely worth more. Next time!
Give the gift of wellness and releief at Cool River Massage Therapy, located within Flow Yoga, we offer a unique opportunity to purchase printable gift certificates online. Get a gift any time of the day or night, all year long! Gift certificates can be found at...
read more
WORKING HOURS
Mon & Wed 8:30AM-8PM
Thursday 8:30AM-4:30PM
Sat/Sun 8:30AM-3:30PM
Closed Tuesday & Friday
Please note, I only do a maximum of 5 sessions per day. Once the schedule reaches 5, no further availability will show for that day.
WORKING HOURS
Mon & Wed 8:30AM-8PM
Thursday 8:30AM-4:30PM
Sat/Sun 8:30AM-3:30PM
Closed Tuesday & Friday
Please note, I only do a maximum of 5 sessions per day. Once the schedule reaches 5, no further availability will show for that day.